by: Deborah Castellano Lubov-Vatican News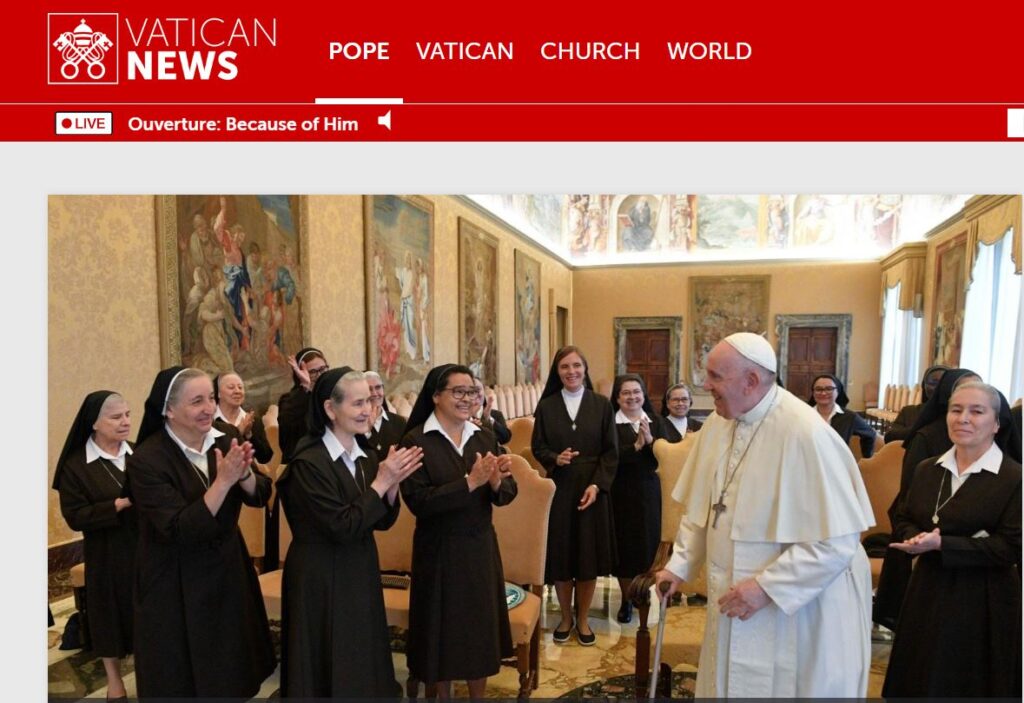 Pope to Capuchin sisters: 'Let the Holy Family inspire you'
Pope Francis invites Capuchin Tertiary Sisters of the Holy Family to learn from the Holy Family, to embrace littleness and to have a massive impact by listening silently to God's voice, maintaining a strong personal prayer life, and living out synodality together.
Pope Francis has called on religious sisters to be powerful prophets of humble listening, so that by listening to God's voice they might be empowered to go against the current and 'noise,' to bring God's love to all without distinction.
The Pope gave this encouragement as he addressed members of the Capuchin Tertiary Sisters of the Holy Family on Monday in the Vatican.
According to their website, the Congregation was founded in 1885, in the Sanctuary of Our Lady of Montiel, Benaguacil, in Valencia, Spain, and was approved by Pope Leo XIII in 1902.
What was born as a small family of sisters is now present in 34 countries located on four continents, full of young women worldwide "joyful for their call and happy to be consecrated to the service of others."
Pope Francis told the nuns on Monday morning that it was a joy for him to welcome them, especially as they celebrate their 23rd General Chapter.